9 Unique and sophisticated payment in the World!
9 Unique and Sophisticated Payouts in the World!
What can not be done in a sophisticated era through its supporting technology? Nearly almost everything that was done manually and takes a long time, now can be in the blink of an eye and practical.
As well as payments transactions that lately more simple and fairly fast and does not make trouble. Even the innovations in the world of technology is getting more and more unique. And, unimaginable before!
There are many electronic payment systems that continue to grow and far beyond traditional ways. If we consider, there are at least 9 unique and sophisticated payment methods collected, namely:
1. Pay with 'Smile' (Smile to Pay)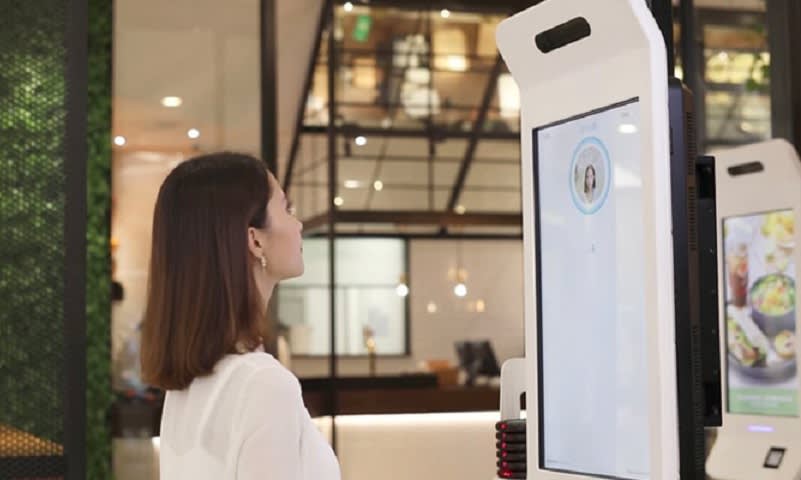 The more easy and practical when you want to pay just a smile wrote via digitalagencynetwork.com
Recently fast-food restaurant from the United States, KFC, in China implemented a unique and funny non-cash payment. How come? The person who bought the menu at this Hangzhou City KFC restaurant only pays with a 'smile'. How come?
Yup, why not ? Again, the more sophisticated the technology, the more unique the way it is offered. This payment system uses face recognition technology (face recognition system). The latest payment method developed by Yum China Holdings Inc., is called Smile to Pay (pay with a smile), which collaborates with Ant Financial in building face recognition software .
How it works is to scan the face of consumers to pay for the menu purchased. Then the consumer phone number is entered. The goal, to avoid fraud and identity fraud, because this face scan tool combined with 3D camera and algorithm detection. For that, Smile to Pay this can not be used by others.
Well, for those who like selfie , it seems this innovation adds a list of media / tools to satisfy self-styled, is not it? Duh, is it unique? When does this payment exist in Indonesia? Let's wait!
2. Pay with Scan Code (Alipay Taobao)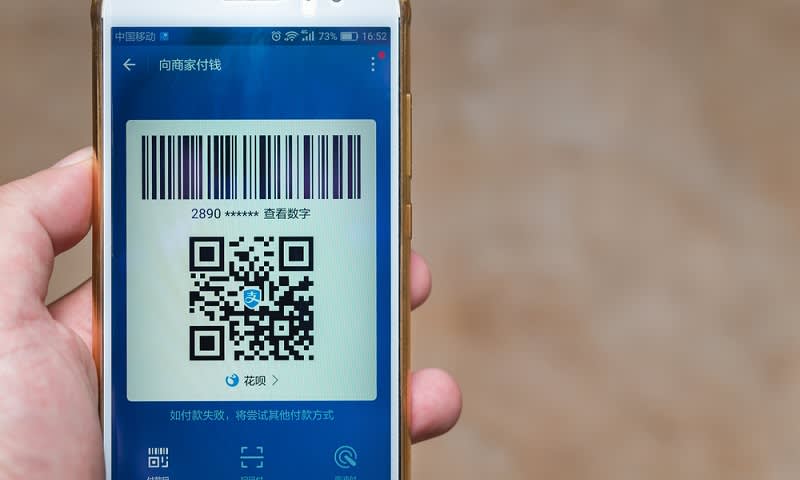 Paying can be just by scanning the code from the phone
Still in the Bamboo Curtain Country, a unique payment method is also served at the Hangzhou Numbers. This time not only the payment system that kece, but also the concept of store operations that make people refuse not to chuckle in awe.
Because the cafe's 'Father' e-commerce world, Jack Ma, is almost unmanned because the consumer is not served with the waiter and without cashier to make payment. Consumers are free to choose food that will be ordered only with the screen speech-recognation (voice recognition).
In accordance with the name of the largest e-commerce owner in China, this unique payment method is called Alipaythrough Taobao application. By scanning the QR code (Quick Response) on the application at the entrance, the camera will monitor the consumer.
Meals ordered through Speech-recognition,  automatically deducted from Alipay balance, payments are made automatically via mobile phone upon exit through the check-out door . Hmm cool, is not it? When is it in Indonesia?
3. Pay with Chip Built in Hand (SJ Microchip Implants)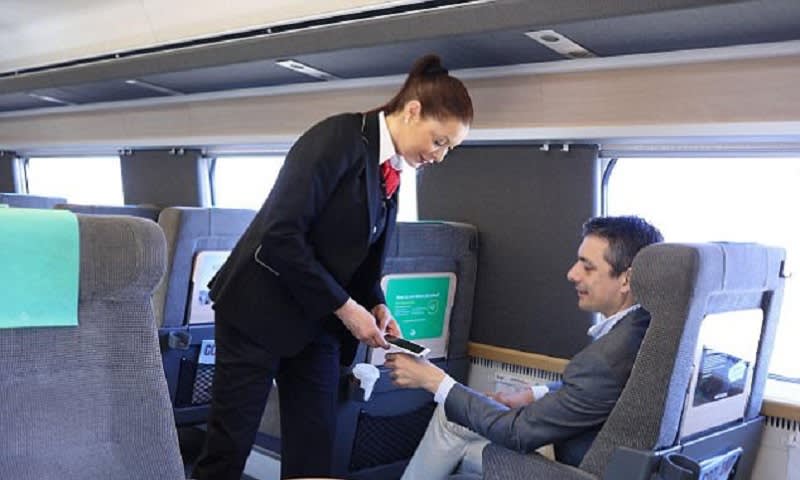 Illustration of payments from chip planted in hand via daylimail.co.uk
Another digital payment that is not less unique and sophisticated is SJ Microchip Implants . By implanting biometric pieces (chip biometric implants) under the skin-usually near the wrist-then the payment transaction becomes more practical.
This digital broadcasting was implemented by SJ Rail in Sweden. Officer only scans the passenger's hand. SJ Microchip Implants keeps information about personal ticket accounts.
Are Indonesians ready with this payment technology? Condition is not afraid of a syringe aja, anyway!
4. Pay with Eye (Retinal Scan Payment)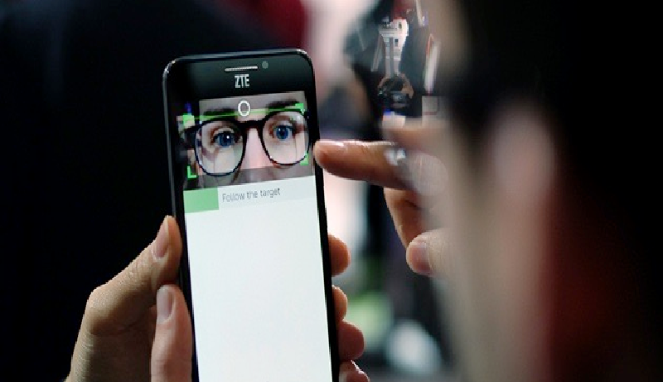 Illustration of payments only with eye gaze via angadget.comangadget . com
One payment transaction is quite unique because it can be done only with the eyes only. This technology is available in smartphones (smartphones) output of the Land of the Rising Sun alias Japan.
Smratphone is using the technology of recognition of rainbow eye recognition (iris recognition). To pay for the service or product, simply highlight the eye view on camera phone screen only, because this smartphone has been equipped with biometric eye print feature .
5. Pay with Car Key (Car Key Payment)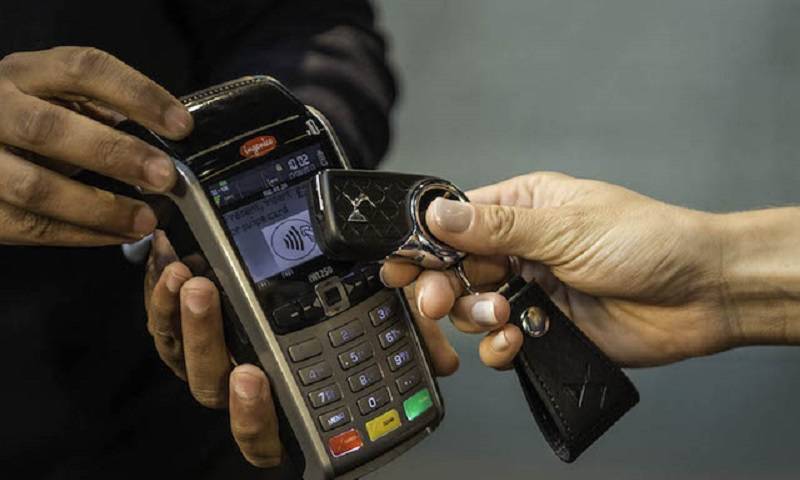 Payment illustrations only use car keys via aol.co.uk
Purchase groceries with car keys? Maybe this sounds like a joke. Again, in this ever-evolving technological era, almost no words are impossible to do.
When the wallet is left at home, while already in the shopping center, returning home to just take the wallet seems like a waste of time. Not only that, fuel and energy are also wasted.
Why not just use car keys to pay for all purchases? Can it be? Recently, French manufacturers DS and Barclaycard have launched a payment technology called DS3 or Connected Chic .
You can imagine, paying for groceries is as easy as opening the car door by pressing a remote scan (remotely scan). Yes, multifunctional technology always provides an easy option in doing various things.
Each key fob contains one bPay Barclaycard chip. This is why the vehicle lock can be used to make payments that can be tracked through bPay applications on Android and iPhone.
6. Pay with Bracelet (Wristband Payment)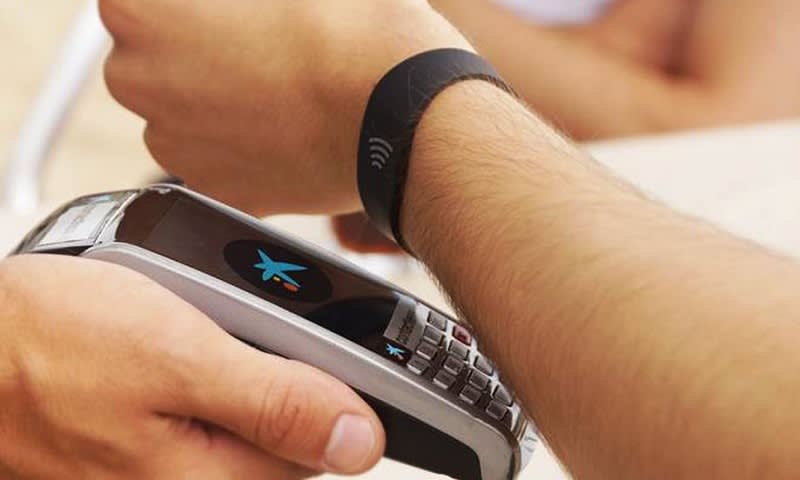 Illustrations pay with electronic bracelets via damngeeky.comdamngeeky . com
Non-payment of this one in addition to functioning like a credit card or debit, of course, can also be stylish, you know. The technology used for this means of payment is NFC (Near Field Communication).
If you want to berbelaja but still can be stylish without carrying troublesome goods, just use this smart bracelet to pay for products purchased.
Make no mistake, the payment using the bracelet also already exist in Indonesia, you know! Usually we can find this electronic money on banking products to pay for  train tickets , Bus Rapid Transit (BRT / Busway), and others.
7. Pay with Ring (Ring Payment)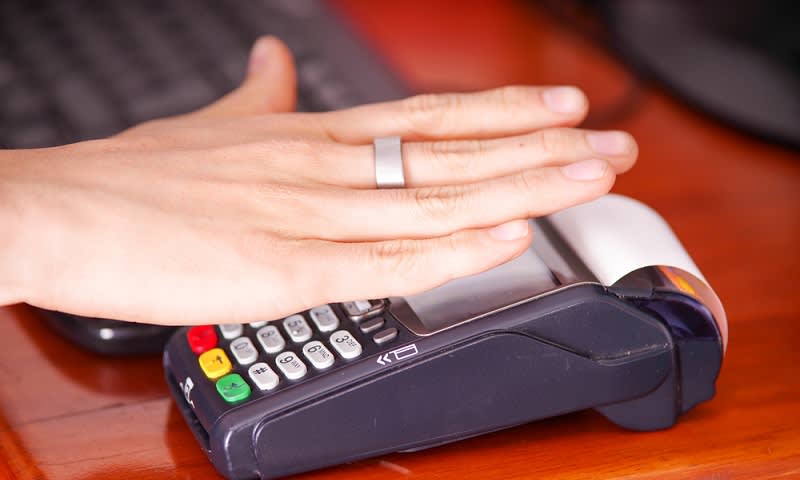 The ring can be to pay
Not much different from the way of payment through the bracelet, in this all-sophisticated era can also pay something with a ring. It is also equipped with Near Field Communication (NFC) technology.
This ring is connected by credit card, so its function is of course the same. So far still a Visa credit card that has used the smart technology, which was introduced in the United States.
8. Pay with Watch (Smartwatch Payment)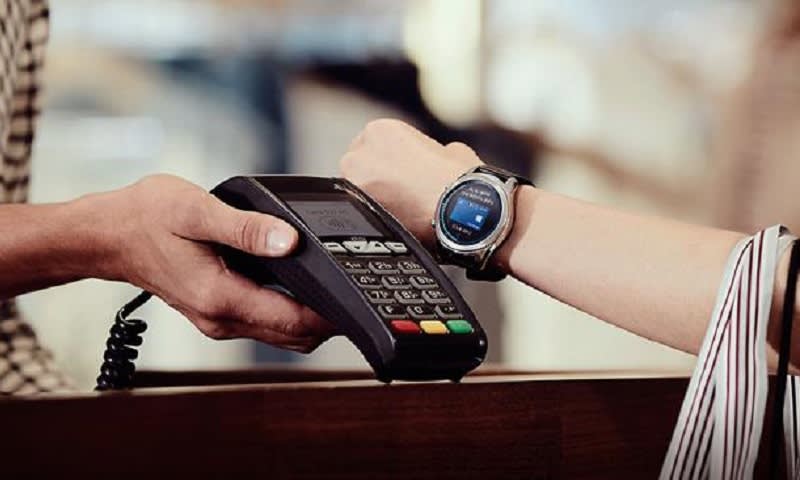 Payment illustrations using watches via theaustralian.com.autheaustralian . com .au
Near Field Communication  technology can also be found in watches. Almost everyone is dependent on this one thing, is not it? Watches are always taken wherever they go to remind themselves with time.
If you have this, anywhere go also can still pay something to buy even purse left at home, bukn? Provided that the merchant (trader) provides the appropriate machine to receive payments with this tool.
Of course this NFC technology is not only used in the three goods, namely bracelets, rings, and watches, but also on other goods such as smartphones (smart phones) and others.
9. Pay with Fingerprint Payment (Fingerprint Payment)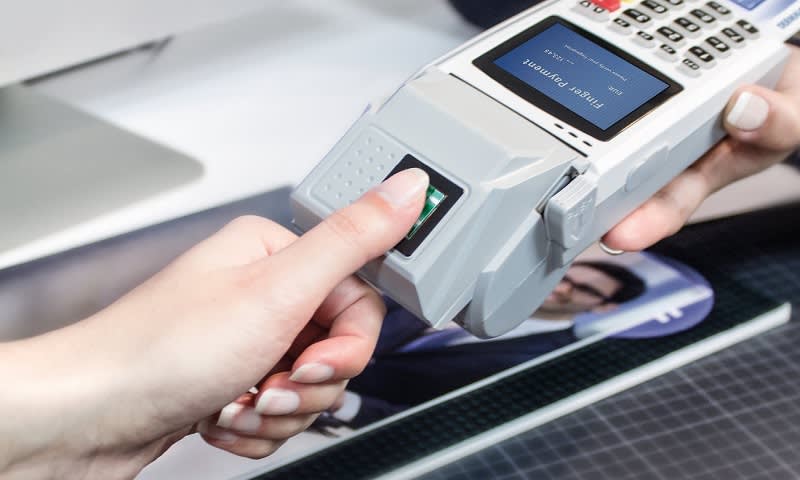 Illustration of payment only with fingerprint via youtube-dermalog
Generally, fingerprints are used by companies as a list of employee attendance or attendance until they are used for access to a building / office. But it turns out the  fingerprint can also be used to make payment transactions.
Japan has implemented this technology and makes it easier for people to transact. Even the plan they will develop a transaction with this fingerprint to take money at an ATM.
Non-Charge Payment is More Unique and Easy
Increasingly, technology has taken an important role in today's human civilization. Non-cash payers are no stranger to these millenials . So that cashless campaign has been spread massively and become a necessity in an increasingly dynamic era.
With this ever-evolving innovation, this payment technology is increasingly making users happy to switch to non-cash payment systems. How come? With a unique payment system, will make people fond of non-cash transactions because it seems funny. And most importantly is easy.
Unfortunately until now there is only nontunai payment model only in Indonesia, the output of one state-owned banks. If all the unique payment tools are in the country, will it choose?