Check out Secure Tips Internet Banking Transactions
Check out Secure Tips Internet Banking Transactions
Still remember the message of Bang Napi? "Crime happens not because there is intent of the culprit, but also because there is a chance. Beware! Beware! Beware! "
So, sometimes the crime arises not only because of the intentions of the perpetrators. However, also because there are opportunities that lead to such crimes. That's roughly the message of a sentence invitation to all of us to continue to be vigilant or introspective and cautious.
Of course the threat of evil that at times appears not just a figment. How come? The rapid development of this age and increasingly sophisticated, crime is not only physical, but also targeting the virtual world (cyber crime).
Well, for those of you who often make transactions online and make payments via electronic banking (e-banking) or internet banking,  need to be wary of possible crimes arise.
However, you do not need to worry and afraid to make this internet banking transaction , provided you understand the things that need to be done to anticipate and not invite crime.
Bank's Role To Secure Internet Banking Transactions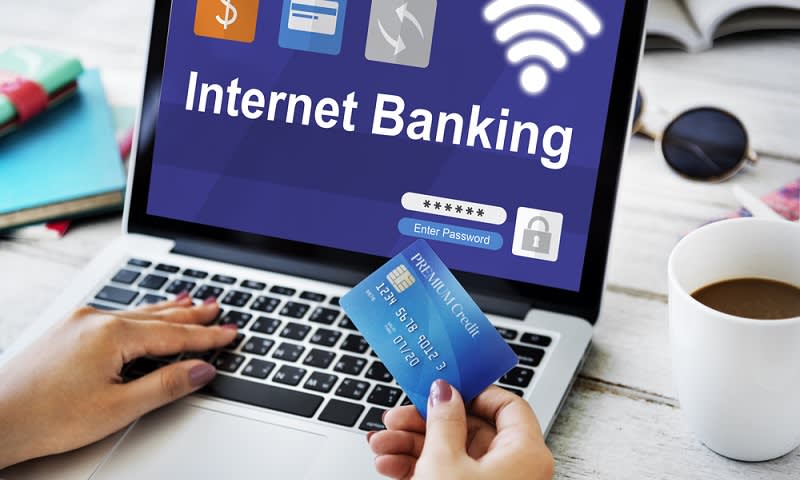 Banks facilitate transaction security
Internet banking is a safe and secure service. Banks take a lot of protection measures with the help of advanced technology to maintain the confidentiality and security of customer accounts. Many things the bank has done for this security, for example, by creating a website with certain encryption, the system logged out (log out) if the customer left the computer unattended for some time.
Although internet banking is a safe and secure service, but some people are still afraid to use it. This is a common phobia among many simply because of the excessive fear that internet banking has many types of technology-based crime risks.
Indeed, internet banking has certain risks, but the risk is also related to other banking methods such as our behavior that does not understand how to use internet banking well.
Then, what should be considered to avoid crimes that may arise from these online transactions? Here are tips for secure internet banking transactions :
1. Type the URL of Internet Banking with True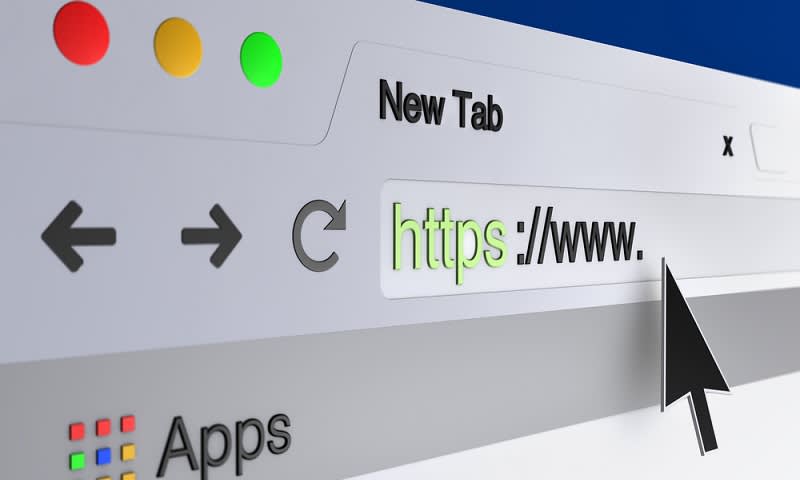 Illustrations URL
When surfing in cyberspace, most people use search engines like Google, Yahoo, Bing, and others to access what they are looking for, including  internet banking transactions  .
Search engines will display results based on your search keywords. Therefore, it's possible that you've clicked the wrong sitelink. Usually such sites are almost similar to the pages of financial institutions that can steal your financial information.
Then do not click the email link to open the internet banking site because usually it is your data theft mode . Therefore, it's safer to log in by typing the URL (Uniform Resource Locator) of your site / bank page in your browser's address bar correctly.
Currently, banks have used Hypertext Transfer Protocol Secure (https) to transmit information between client computers and their servers. This technology uses an encrypted connection that enables secure data transfer.
Therefore, see 'https' in the URL address . If you can not see 'https' in the login page URL , then avoid logging in and ask your bank representative whether to use the site or not? Do not forget to verify the URL address.
As a matter of fact, your bank's official website may start with 'http', but when you are redirected to the internet banking login page , it is converted to 'https'.
2. Use Virtual Keyboard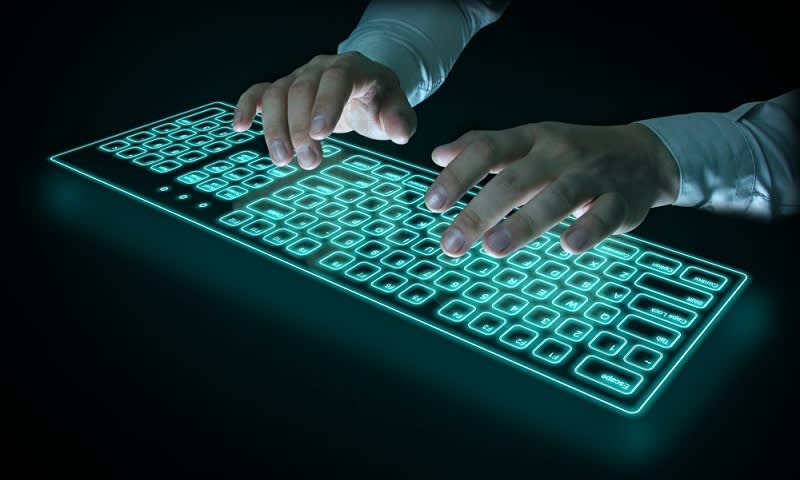 Virtual keyboard illustration
You may have heard of 'keyword tracking software'. The software allows the user to track all keystrokes on the computer.
The software records all keystrokes including special function keys. Some people may abuse this type of software. If you have installed pirated software onto your computer , then there are many possibilities that some programs use the types of malicious spy ware or Trojan programs to search for your keywords and log in details .
It is also recommended by banks that use keyboard -based s oftware (virtual keyboard) to log in.
Always use the on-screen virtual keyboard to enter the User ID and Password ; especially when you enter from an internet cafe or a shared computer that usually offers wifi gratif service .
All internet banking sites are equipped with virtual keyboard facilities. So always use keyboard-based software to log into your log in details .
3. Change Password Periodically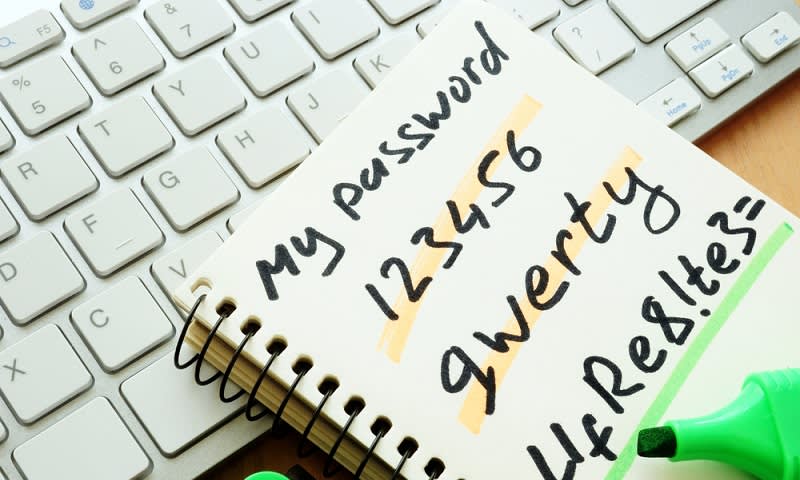 Use strong passwords
Get used to change your internet banking password every 45-60 days. Create strong passwords using alphabetic (alphabetical) combinations, custom numerals (numbers).
Your password must be unique. And do not use the same password for other websites and people are unpredictable. Avoid using names, birth dates, phone numbers, vehicle registration numbers and so on to create passwords .
4. Use Personal Computers when Accessing Internet Banking

Use a personal computer for your personal use
To protect your personal or financial information, use a personal computer or smart phone (smartphone) to access your account.
Do not access your account from public places like internet cafes or shared computers. Because the possibility of online fraud is more prevalent in places like that. Also, never use a shared connection (Wi-Fi) to log in .
If you need to sign in from an internet cafe or a shared computer, just use the browser's 'incognito mode' ; where browsers do not store browsing and other data. Always use a virtual keyboard as this will reduce the risk of passwordtheft .
5. Monitor Accounts Routinely

Routine monitor your account
Regularly monitor your account for anticipation of any suspicious changes. After every transaction, always check the condition of log in . If you find an unauthorized transaction, immediately inform the bank.
View the date and time of the last log in each time you access it. If you see suspicious activity, take action quickly to protect your account.
We recommend that you set up account notifications via SMS (short message on your phone) to have the bank send you a confirmation message when you finish making a transaction. Also make it a habit to track account activity such as last log details, last transaction details, and more.
6. Keep Your Computer always Up to Date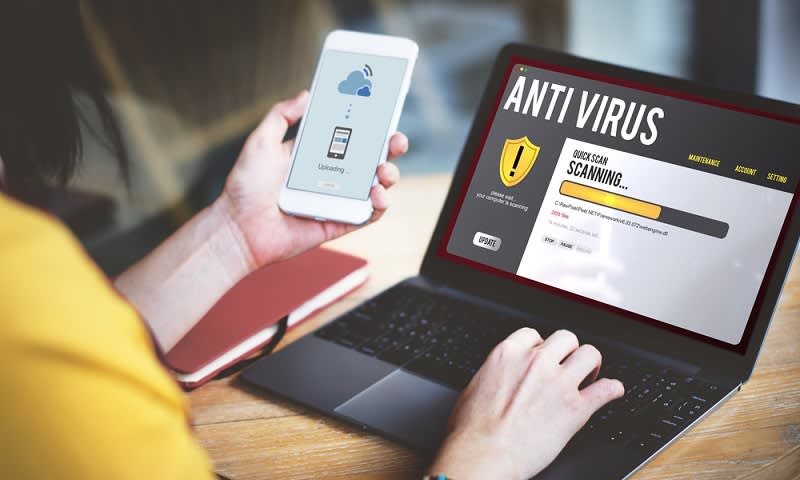 Install a paid antivirus on your computer
Whatever the purpose of using a computer, it must have or install an antivirus to protect your computer from malwareattacks . Until now, security programs are very important for computers because in everyday life we ​​access many websites and who knows there is a computer harm.
Always use paid antivirus because free antivirus programs provide limited security . The security program protects your computer against malware attacks and keyword tracking software that endangers your account.
7. Do not Respond to Undecided Email Invitations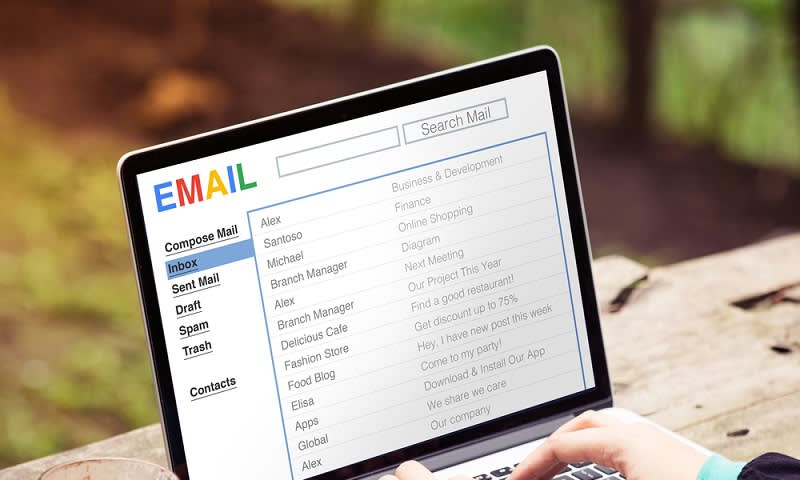 Sort incoming email
Do not log in by clicking on the email link sent to you. For information regarding personal data, your bank never requests to verify your login details .
Therefore, it would be good for you to avoid such emails or phones. Never respond to such emails and do not download any file types / documents attached.
8. Do not Inform Your User ID and Password On Anyone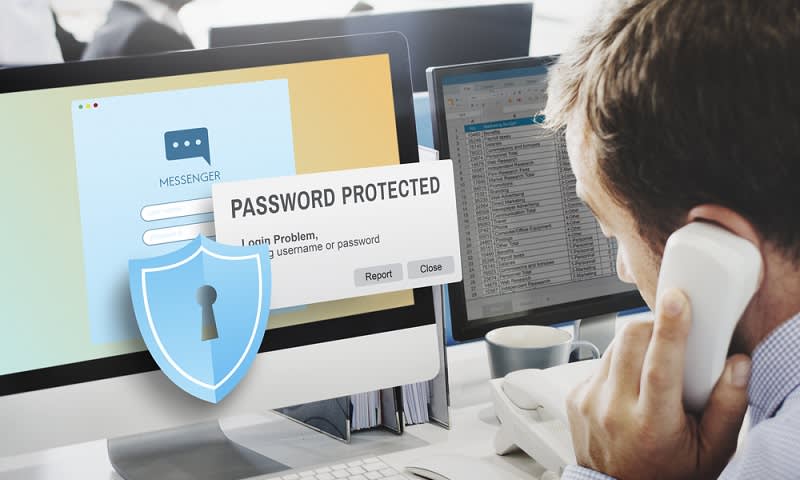 Your User ID is confidential
Never disclose your personal information or identity ID (ID / identity document) and password to someone. Never write user ID and Password on paper; just remember it. However, if you forget, you just reset the password .
9. Enable Account Notification (Account)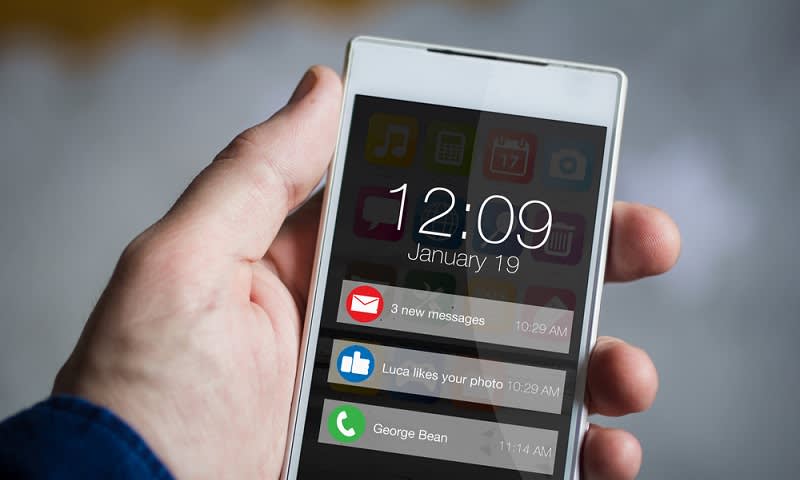 Turn on notifications on your phone and computer
Currently all banks have automatically sent credit and debit confirmation messages to customers. If you do not receive such messages, visit your bank branch and enable account / transaction notification.
The notification will assist you in detecting unauthorized activity. When you change your phone number, notify your contacts with the bank for the information to be received by you.
10. Do not Forget Log Out with True

Make sure you logout after completion of internet banking transaction
Do not forget to log out the internet banking page after using it. Currently the computer can indeed be set to exit automatically from the website / application that we open. This means that if you leave your computer awake for some time, you will automatically log out of your account, even if you have not opted out.
But even if the page has not been set up autonomously like that, it would be nice if always l og out every time you finish the transaction . Simply select the log out menu and click if you do not want to use internet banking .
Clear your browser history and cache any time after the end of an online session. The correct use of internet bankingwill facilitate you in convenient and secure banking transactions as if the world is now in an indefinite grip and place.
Understand How Internet Banking Works and No Longer Worry about Transacting
In general, internet banking is safe to use. However, customers need to understand how to use this online system correctly. Given the evils of internet technology today is pretty much the case.
They, the perpetrators of cyber crime targeting customers who do not understand the protection system. Secure tips on internet banking above can be applied well and enjoy the convenience of transacting a safe and comfortable.